Grassroots Drilling Inc. is your leading choice for extreme access, limited access, and every day drilling projects. Our fleet of powerful, versatile drill rigs can access virtually any area imaginable. From swamps to low ceilings and anywhere in between, we have the tools to help your drilling operation run smoothly and efficiently.
The leading choice for drilling operations in BC.
Grassroots Drilling has the innovative technology and expertise to fully optimize your drilling program. With our rigs' increased horsepower, torque, tooling options, pumping capacity and first-rate safety, we drive results for your operation.
Access the highest quality soil samples and geotechnical data from previously inaccessible areas. Our knowledgeable and diligent work crews have experience operating in a wide range of drilling environments, allowing them to adapt swiftly to novel and demanding areas without compromising performance.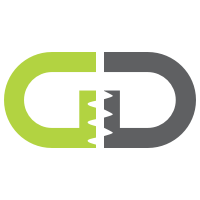 Grassroots Drilling Inc. assists our clients by reducing costs and mitigating risks through the delivery of effective, safe and economical operation of our fleet of drilling rigs. Our team is composed of experienced professionals and all of our procedures are executed with operational discipline. At Grassroots Drilling, we take pride in delivering services to exact specifications while prioritizing safety and efficiency.
Serving Vancouver Island Region & Beyond
Grassroots Drilling brings best practices from years of experience to help our clients meet their operational goals. With our ability to customize packages for different types of drilling projects, we are Vancouver Island's top choice for management and rig services. If you are looking to improve performance and reduce operational costs for your drilling project in British Columbia, contact us today.